Teacher & Psychologist Workshops: 10am – 1pm
Perth 22 May, Brisbane 20 May, Sydney 28 May
Learning Differences: Learning Strategies and Classroom Approaches (Half Day Workshop)
The aim of the half-day workshop will be to enhance participants understanding of key issues and interventions in learning and teaching for children with learning differences. The workshop focus will be on classroom intervention and equipping the student with learning differences with the learning skills to develop independence, reflective learning and autonomy in learning.
The objectives of the day will be to provide participants with an understanding of:
the key issues relating to the LEARN formula for dealing with learning differences in the classroom;
recent research in the broader field of learning differences;
some key principles and practice for managing learning differences in the classroom;
the role of effective learning in supporting students with learning differences;
assessment process and linking assessment with intervention;
how to identify and deal with the barriers to learning;
the range of intervention approaches including differentiation;
learning differences and learning strategies;
self-esteem and motivation;
different perspectives – professionals, parents and students.
Target Audience: Teachers, specialist teachers, learning assistants and other associated professionals such as Psychologists.
Professional Development: This half-day course will enhance the professional development of participants irrespective of their background knowledge and experience.
The course will be 3 hours, but tasks will be appropriate for follow up school staff development. This can amount to a further four hours and more if background reading is required.
Speaker Biography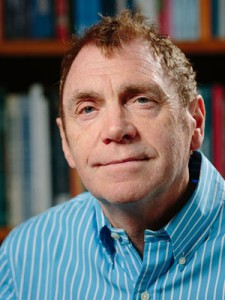 Dr. Gavin Reid is Chair of the British Dyslexia Association Accreditation Board and the main remit of the board is to accredit appropriate teacher training courses in dyslexia. He has been involved in teacher training for almost 30 years and wrote the first Masters course in dyslexia in the UK.
Dr. Reid is also involved in the emotional side of dyslexia and the impact of dyslexia on the learner in terms of self-esteem, motivation and social and emotional development. He has written books on Motivating Learners and Learning Styles as well as books on Inclusion.  He is a strong advocate of inclusion for young people with dyslexia and the 3rd edition of his book Dyslexia and Inclusion is due out later this year.
He has a number of books on Assessment and Identifying Needs as well as a recent one which he co-wrote on fun activities for young people with Dyslexia. He is also working on a book on Study Strategies and co-editing a series of books including topics on mental health.  Dr. Reid has also been involved in projects in prisons and highlighted that a large percentage of prisoners have dyslexia and the implications of this for the individual and for preventative intervention. He is a strong advocate of early identification of needs.
Dr. Reid travels extensively and his books have been translated into six languages.