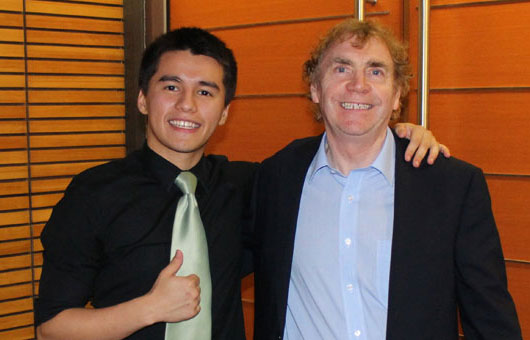 I recently met Captain James Tan at the 1st Asia –Pacific Conference in Sarawak in June 2013. He holds Multiple World Records and National Records. He flew a 30-year-old, single-engine Cessna 210 eagle aircraft, at the age of, 21, from Sungai Long, Kajang, touched down at Subang airport after visiting 21 countries, completing 22,000 miles (40,000 KM) in 50 days during the "1 Malaysia Round the world Expedition (1RTW)", setting the new world record for the Youngest pilot to fly solo around the world. James is dyslexic and gave an inspirational talk on his experiences as a dyslexic – through school and in his present ambassadorial role.
"My journey around the world is an attempt to inspire persons with special needs and make them believe that they achieve their dreams. I hope it also makes others aware that persons with special needs can go the distance if they get equal opportunity," said Tan.?? "When I was a kid, trying to learn, read and write was tough. Staying focused and disciplined was hard work. But persistence and conviction paid off.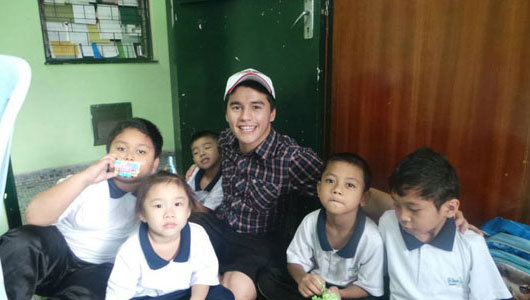 "It is not as though I don't have my 'special' moments now, but I have my ways of getting around them. I always tell myself that being born with a special gift is no excuse for not working hard," he said.
James, who was born with dyslexia, had to leave conventional schooling at 8 years old to enroll in a special program specific for dyslexic children and through this expedition, James wants to inspire young people around the world. James intends to create awareness and bring equality to special needs individuals; while at the same time, leaving a legacy so that others will dare to do the impossible.
To date over 300 dyslexia associations around the world have been informed of this expedition.??  To realise this dream, James received support from the Prime Minister of Malaysia, Datuk Seri Najib Bin Tun Abdul Razak. ?Captain James Anthony Tan also received a proclamation from the US Senate and from the Mayor of New York.? He has just received the World Record Academy Man of the Year award. Well done James!